Bud break is the magical start of a vineyard's growing season and is always a welcome sign of new beginnings. It reminds us that life goes on no matter how bleak the winter and better days are on the horizon. Nowhere is this more felt than in Burgundy, where last year's spring buds were hit with a devastating April frost, causing catastrophic consequences throughout the region. Today, we are commemorating a season full of hope once again. March has brought warmer weather and longer days, and Burgundy's vineyards are rapidly transforming from barren brown to vibrant green hues.
In honor of this glorious moment of spring, let's celebrate the new 2022 growth cycle in Burgundy with a wine pairing of some of Burgundy's finest wines together with classic Burgundian dishes. Don't forget to decant your reds ahead of time, and sip on an aperitive as you prepare your meal. Join us in a c'est Magnifique Burgundian experience of spring as we balance these quintessential dishes with wines from Chablis, Cote de Nuit, and Cote de Beaune . . . all available through Benchmark Wine Group, Bien Sur!
Pour Commencer: Gougeres et Billaud Simon Chablis Valmur 2018
The ultimate Burgundian hors d' oeuvre are Gougeres – otherwise known as cheese puffs. These delicate, savory, and salty puffs always impress. They can be made ahead of time and frozen. Just pull them out of your freezer, bake them in the oven, and voila! As guests arrive, invite them in with an offer of nibbles and a glass of bright, acidic Chablis to wake up the senses and whet the appetite.
Gougeres and Chablis are meant for one another, as they create a yin-yang balance of comforting cheese flavors combined with the chalky-fresh citrus notes of the Chablis. The combination prepares the palette for the pairings to come. Benchmark recommends the Billaud Simon Chablis Valmur 2018 to pair with the Gougeres. Here's an easy-to-follow recipe . . .
Gougeres
Ingredients:
6 tablespoons (3/4 stick) unsalted butter, cut into pieces
¾ teaspoon kosher salt
Pinch of nutmeg
1 ¼ cup all-purpose flour
4 large eggs
6 ounces (1 ½ cups) grated Comte cheese or Gruyere
Preparation:
Preheat the oven to 400 degrees. Bring butter, salt, nutmeg, and 1 cup of water to a boil in a medium saucepan, stirring until butter is melted. Remove from heat, add flour, and stir to combine.
Cook mixture over medium heat, stirring vigorously with a wooden spoon until mixture pulls away from the sides of the pan and forms a ball, about 2 minutes. Continue to cook, stirring vigorously, until a dry film forms on the bottom and sides of the pan and the dough is longer sticky, about 2 minutes longer. Remove the pan from heat and let the dough cool slightly for about 2 minutes. Mix whole eggs one at a time, incorporating fully between additions. Mix in cheese and pepper.
Scrape dough into a piping bag fitted with a ½" round tip (alternatively, use a plastic bag with a ½" opening cut diagonally from one corner). Pipe 1" rounds about 2" apart onto 2 parchment-lined baking sheets. Whisk egg yolk and 1 tsp. water in a small bowl; brush the rounds with egg wash.
Bake gougeres until puffed, golden, and dry in the center (they should be hollow when tapped), about 20-25 minutes
Plat Principal: Gaston Gerard Poulet et Meaursault ou Gevery-Chambertin
This classic Burgundian dish was created in 1930 by the wife of the Mayor of Dijon, Madame Gaston Gerard. Although there are many variations of the recipe, Dijon mustard is a crucial
ingredient in all of them. It is a filling dish that combines everything there is to love about French cuisine . . . farm-raised chicken, heavy cream, cheese, Dijon mustard, and white-Burgundy wine. (Use the Village level wine for cooking! Save the good stuff.) This meal can be complemented with sauteed carrots in butter and chopped parsley coating. The beauty of this dish is that it can go straight from the oven and onto the dining table. It helps if you have a beautiful French copper or Le Creuset saute pan.
If you are a white-Burgundy drinker, the best pairing with this dish is a Meursault. The mineral-rich body of a Meursault can live up to the heft of this dish. Benchmark recommends a white-Burgundy pairing of the Domaine Remi Jobard Meursault Sous La Velle 2019. Better yet, is a red-Burgundy pairing choice of a Gevery-Chambertin. The Arnaud Mortet Gevrey Chambertin La Perriere 2018 is Benchmark Wine's choice here. This Gevery-Chambertin is a medium to full-bodied wine with lively and concentrated red fruit and mineral overtones. These are balanced with silky tannins and excellent length. It provides the perfect counterbalance to the mustard and cheese used in this dish. Gaston Gerard Poulet is an easy meal to make that can feed many joining in the celebration.
Gaston Gerard Poulet
Ingredients
For the chicken:
1 very good chicken, cut into pieces
Sea salt and freshly ground black pepper
2 tbsp of unsalted butter
2 tbsp of olive oil
1 tsp of paprika
For the sauce and crust:
1 tbsp of Dijon mustard
1 ½ cup of whipping cream or crème Fraiche
1 ½ cup of grated Comte cheese
1 ¾ cup of white wine
3 tbsp breadcrumbs
Preparation:
Step 1
Heat an oven to 360 degrees Fahrenheit (180 Celsius) and season the chicken on all sides with sea salt and black pepper. Heat the oil and butter in a large, oven-proof saute pan and brown the chicken pieces all over. Sprinkle over with the paprika and place in the oven for 30 minutes.
Step 2
After 30 minutes in the oven, remove the chicken pieces to a dish and keep warm. Return the pan to the heat and add the grated cheese to the cooking juices. Melt it gently on the stove at low to medium heat. Add in the white wine, mustard, and cream, and continue to gently stir in and melt the ingredients together. Turn up the heat until there is a very light boil. Put the chicken pieces back in the pan, and coat the chicken in the sauce by spooning the sauce over the chicken. Sprinkle the chicken over with breadcrumbs and return to the oven to brown (about 10 minutes). Serve straight to the table.
Fromage et Louis Latour Corton Grancey 2015
No meal in Burgundy is complete without enjoying several of the local cheeses. In French cuisine, cheese is usually served at the end of the meal after the main course and before dessert. Some of the most famous Burgundian cheeses include Epoisses, Soumaintrain, Aisy, Cendre, and Charolais. Most cheesemongers at Whole Foods and other specialty markets will be able to direct you to the cheese coming from Burgundy if you are unfamiliar with the choices. A fruit platter is often placed alongside the cheese with an array of apples, grapes, pears, and nuts.
It is also common to have a petit salad of fresh farm lettuces with just the tiniest bit of vinaigrette dressing to coat the lettuce. To tame the strong, soft-centered cheeses, a red Burgundy from Corton is, without question, what is needed. Benchmark Wine highly recommends pairing Louis Latour Corton Grancey 2015 for the Fromage phase of the celebratory meal. This wine has generous aromas of blue fruits, kirsch cherries, violets, herbal notes, baking spices, pepper, and leather. It is a delectable combination!
Finale!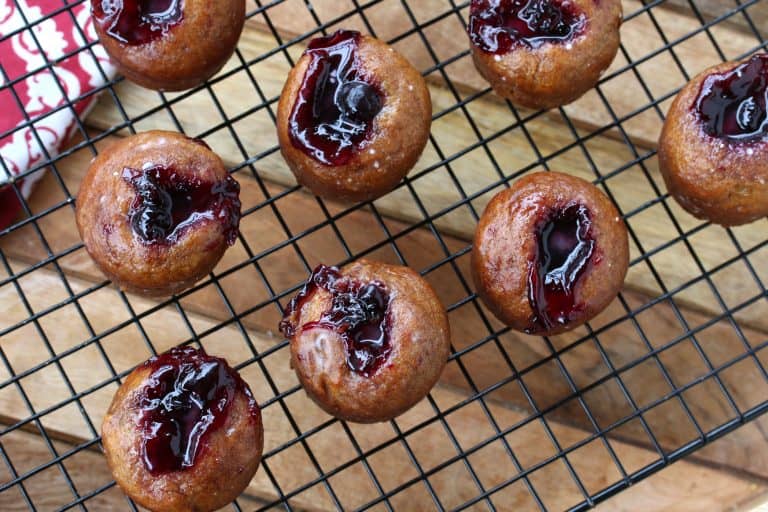 If you have loosened your waistband and are ready for the dessert course, the most iconic Burgundian desserts are Nonnettes. French for "little nuns," Nonnettes are small gingerbread cakes filled with jam and drizzled with a tangy lemon glaze. They are ab
solutely irresistible with a final glass of Cremant de Bourgogne. While Nonnettes are found throughout France, they are most famously associated with the city of Dijon. While one can bake these delicious little gingerbread and jam cakes at home, the fastest and easiest way to obtain Nonnettes is through The European Deli website. European Deli has an array of Nonnettes flavors to choose from, and it is fun to offer your guests a taste of their choice.
With all of these pairings of Burgundian dishes with their complementary wines, you and your guests will raise your glasses in celebration of bud break and exclaim, "Vive le Printemps!"
Established in 2002, Benchmark Wine Group is the leading source of fine and rare wine retailers, restaurants, and collectors around the world. Based in Napa Valley, we acquire the most sought-after wines from private individuals and professional contacts, but only when provenance can be verified by our team of acquisition professionals. Finally, our staff draws on decades of industry experience and is dedicated to providing exceptional service to all of our clients. Of course, Benchmarkwine.com offers 24-hour access to our cellar, displaying inventory in real-time.